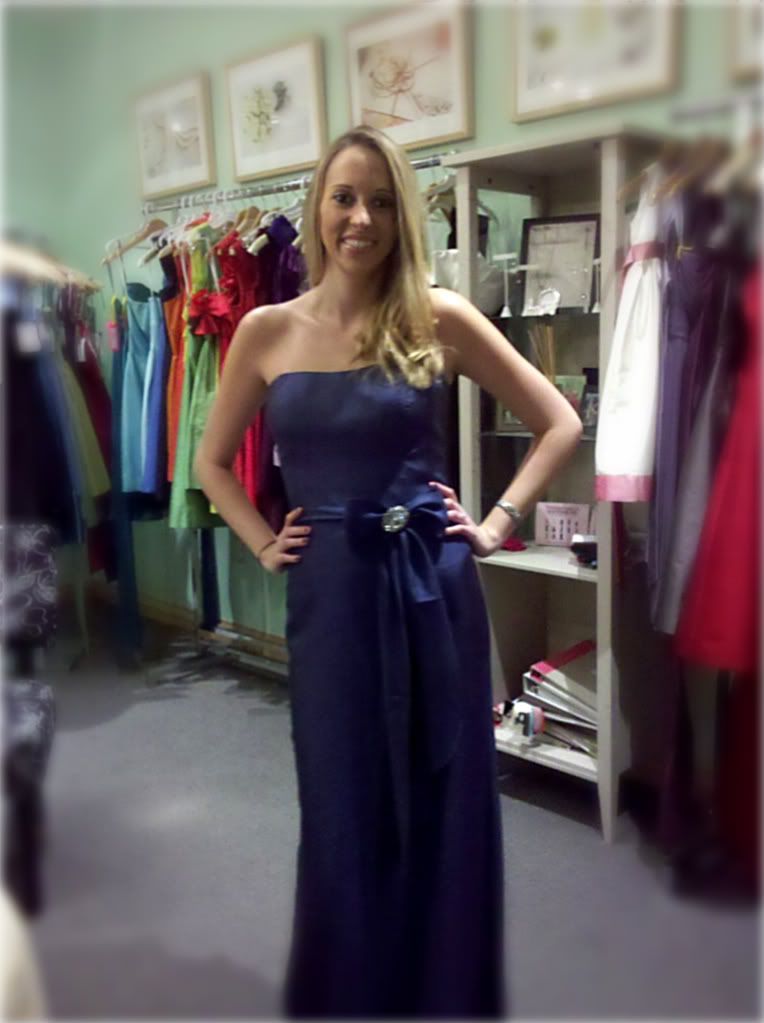 We know what your thinking…..

NO WAY

, they can not re-wear a long BM dress and…… you might be right.
But, we gave it the old college try….Lindsay re-wore the gorgeous and elegant Thea dress by

Jenny Yoo

. We channeled our best

"Olsen sisters"

look and thought…hey we can totally pull this off as a cute

summer

maxi dress. We forgot one thing…it's not summer and it gets dark at 4pm!
We were supposed to take "wear it again" out to the streets and well, it was really

cold

and it got too

dark

. So, yes, we wore our

sunglasses

at night and added a

big handbag

, some

sweet gold flat sandals

,

a comfy sweater

, and

a studded belt

!
So honestly…we know we are stretching this wear it again a little, but give us a break…we really tried!

Until next week when we try again