I'll admit it, Flair is getting a little tired of "Wear It Again: The Winter Edition". When will it be warm already so we can re-wear some summery dresses?? Seems like a long time away but as you summer 2011 brides know, it will be here before you know it!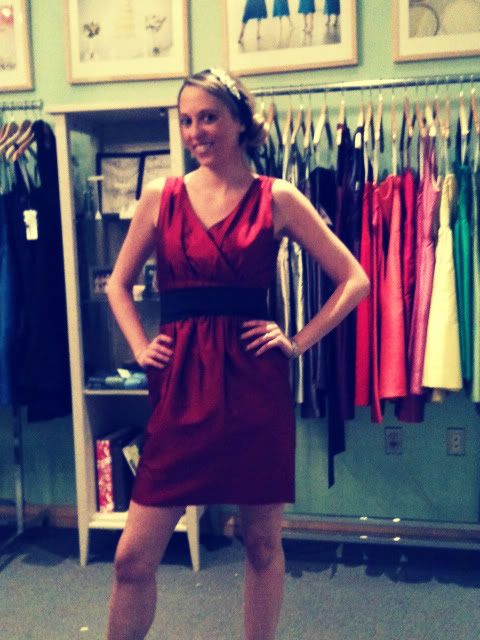 This week we went with some classic accessories; a black cardigan, skinny belt and flats. It's the perfect combo to ensure that you really will wear your bridesmaid's dress again! This week, we wore Lynn Lugo's Mimi dress, which is such a cute dress all on its own! For the bridesmaids' look, we added a sash and an AB Ellie belt (the Brooklyn bridesmaids' belt) as a hair piece (which could be a huge trend…remember where you saw it first!!). Then, paired with our accessories, it's a no brainer outfit for a night out on the town!
If you take one thing away from our wear it again blogs each week, it should be this: a cardigan, belt and flats are the key for turning a bridesmaid's dress to a ready to wear dress. It's that simple! Now, let's all cross our fingers for an early spring like the groundhog predicted!
Stay dry!
Xo
Lindsay and Stacey