Fun Fall Dress Re-Worn by Your Favorite Flair Girls!!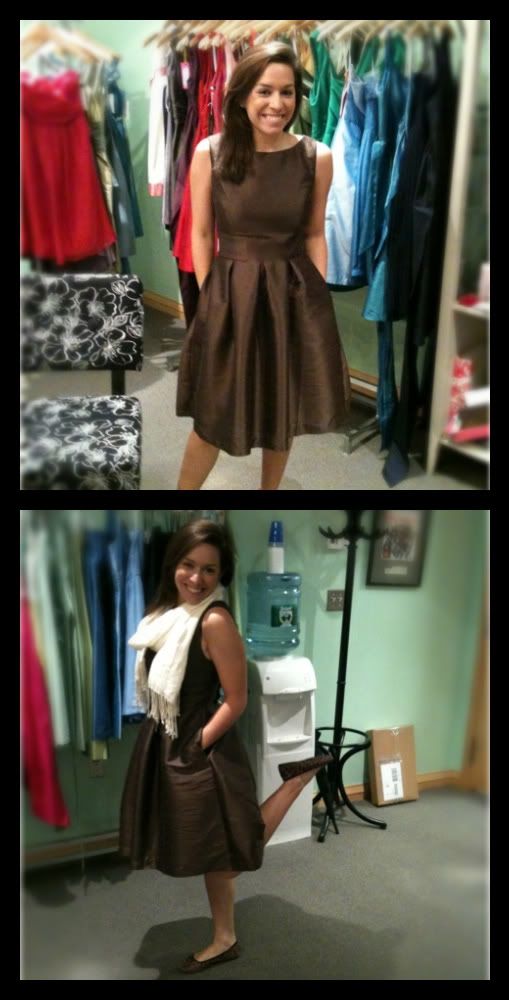 It's your favorite day of the week again!! Wear it again day, and we did not disappoint this week! This week we are working with Alfred Sung one of our BEST priced designers!! His cute and trendy dresses certainly can be worn again for years to come. This dress absolutely SCREAMS "Mad Men" to me! A style that is certain to stick around for season to come!
We dressed up this dress with a fun pair of Leopard print flats and a fun neutral print scarf! Perfect for a day shopping in the city or for a fun cocktail party!!
Until next week!! Adios!
**Stacey**