It's that time again…..to wear it again!!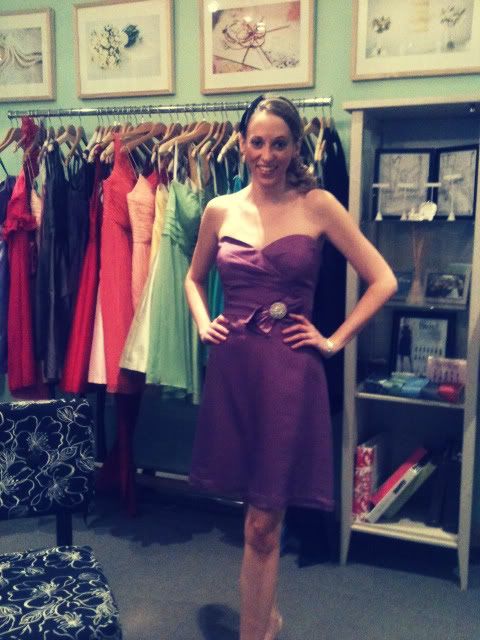 It's finally Spring people and no one is more excited than Flair! We are so excited to start adding some new Spring accessories to our Wear it Again blogs!
This week we are spicing it up with a jean jacket, hold onto your hats! Seriously though, all this cutie dress (Abby by Jenny Yoo) needs is a classic jean jacket it make it a perfect day dress. Then we paired it with gold flats and this adorable purple necklace from New York and Co. and we are ready to hit the streets of Boston!
Hope to see some of you maids out and about in your dresses! Definitely let us know if you do, we'd love to feature you on our blog!