New Years Resolution…..Wear it again!!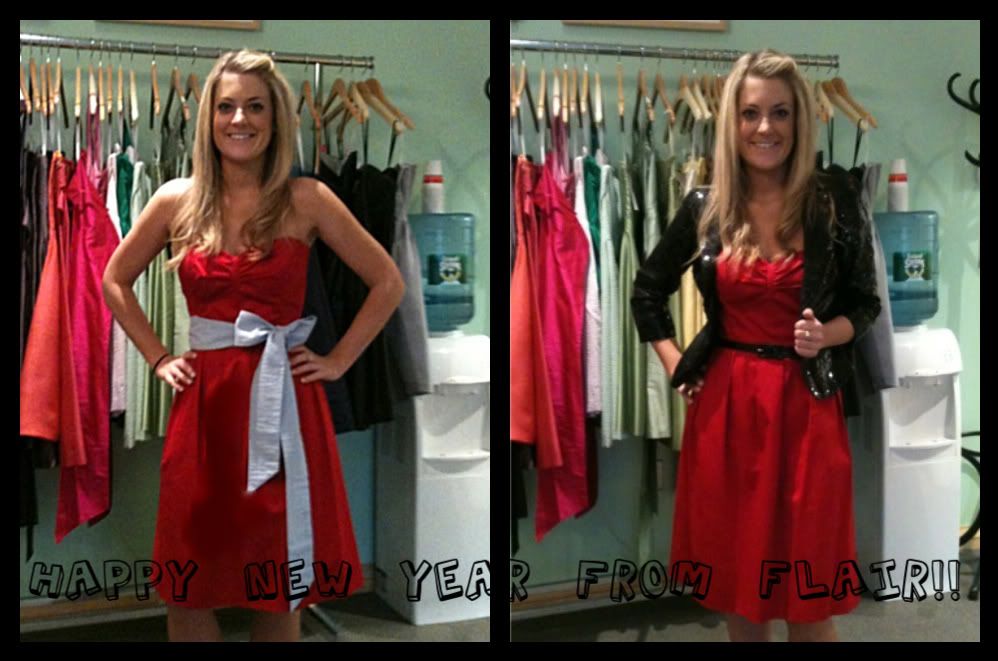 In honor of Coren Moore extending her Trunk show at Flair, we decided to wear "NOLAN" again. One of Coren Moore's most popular styles. So we know a bunch of you out there have this cute dress in your closet!
Jaime was nice enough to join us again for our latest version of wear it again.
In her before pictures she is wearing the "Nolan" dress in Ruby Red with a cute

blue seersucker sash

.
We jazzed up Jaime's look for New Years Eve with a

black

sequin blazer and a skinny

black

belt! Super easy!!
And there you have it our last wear it again of 2010….but don't you worry we will be back at it in 2011 and better than ever!
Happy New Years!!
Hoping 2011 will be a wonderful year!!
XOXO Lindsay, Stacey & Brooke