To Market We Go!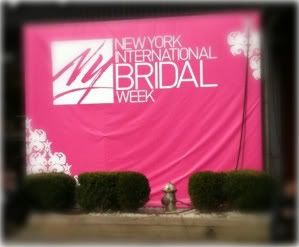 Flair just got back from New York Bridal Market and we had a FABULOUS time! For those of you who may not be familiar with bridal market, basically it's a time for us to go and shop 'til we drop for next year's dresses. Plus, we get some much needed face time with our designers, we love seeing all of them!
We are SO excited about what we saw and we just couldn't wait to share some details with you!
OK, 2011 brides, here are some MAJOR upcoming trends to think about when it comes to your bridesmaids' dresses:
1) Jewel tones are going to be HUGE, and for good reason! They are super flattering and they really
make the bridal gown pop (and let's face it, who doesn't want that!). Plus, all skin and hair colors look great with these tones, so no need to worry if you're outfitting a group of 10, everyone will look gorgeous!
2) The one shoulder is here to stay! We saw so many one shoulder dresses, and they are cuter than ever! This year we even saw some with added touches such as ruffles and rouching. If you're truly looking for a dress your girls can wear again, this is the way to go!
3) Flower accents are the new "sash." Brides often love to add a pop of style to dresses with a sash, however we are getting more and more brides looking for an accent with a little more "pow" than the traditional sash. We saw flowerpins at Lynn Lugo that come in all of her dress colors…pop one on at the side of the waist or the shoulder of a one shoulder dress and you're good to go! Jenny Yoo is also coming out with flower belts that are super cute and still tie at the back for those of you who love a good bow!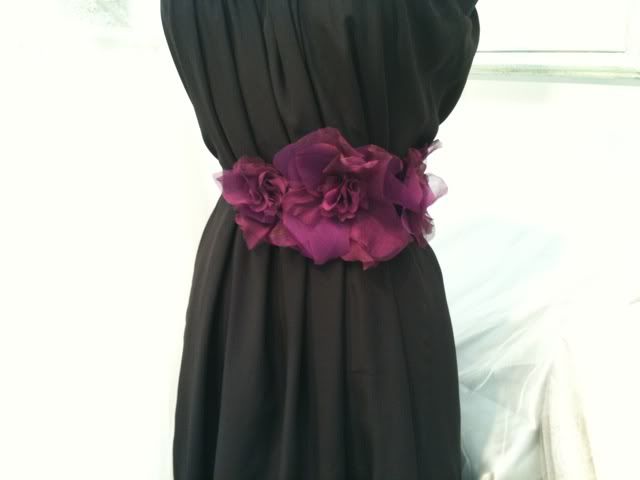 A.B. Ellie's new flower sash!!
More of A.B. Ellie's Gorgeous new sashes!!
OK that's all for now, we can't give EVERYTHING away! Come see us in January when all of the new dresses start to come in. We can't wait to share them with you!!