Wear it again…B &W style!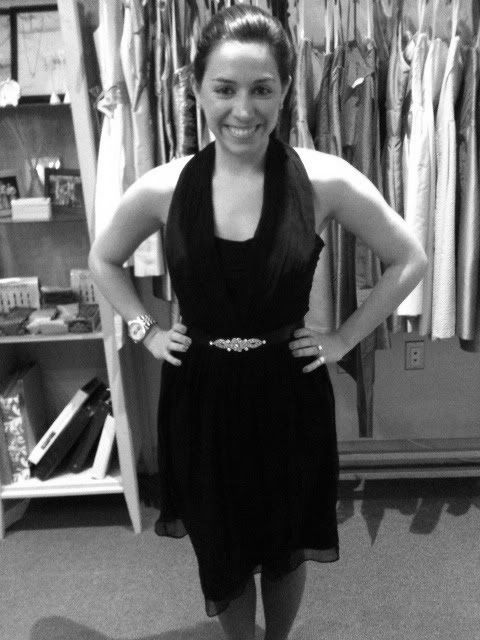 You are probably wondering why we did our "Wear it again" in black and white…..well there is an easy explanation for that! It's winter and I am white as a ghost!
Oh, and I thought it might look cool!
More importantly, Jenny Yoo's 2011 Collection came in this week and we are ECSTATIC! Her new collection is absolutely beautiful. This "Farrah" dress, shown in Black Crinkle Chiffon, is no exception. We paired it with a cute BM belt by A.B. Ellie with some adorable BLING!
This dress is so elegant and fun, it was easy to wear again! We added a cute tweed jacket, pumps, gray tights, and a Parisian slouchy hat! Perfect for a nice stroll in the city(when and if all the snow melts!) or a night on the town with girlfriends!