Wear it again……gorgeous color edition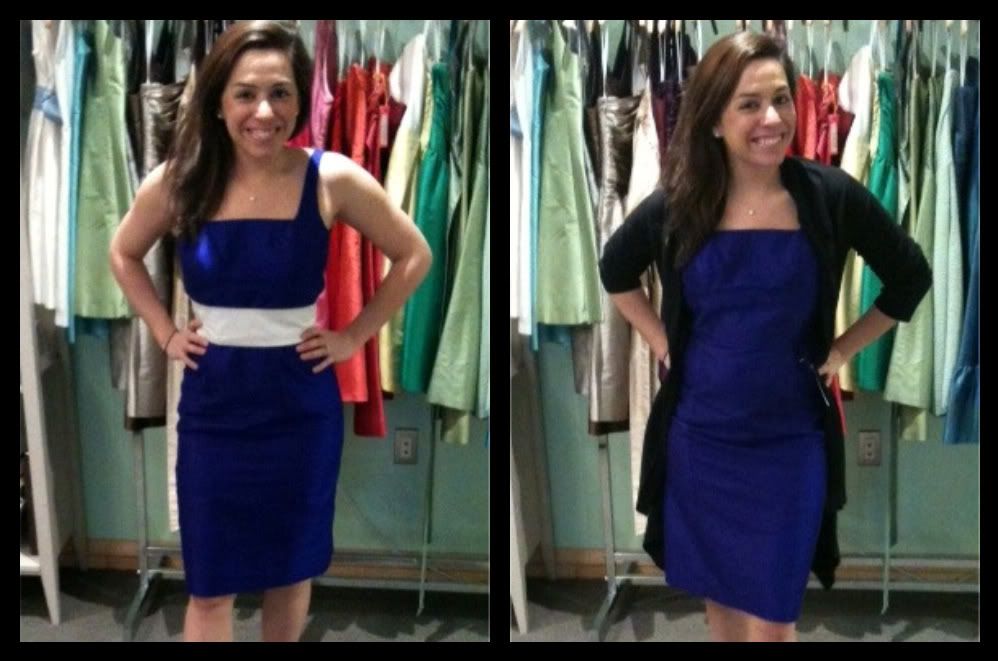 This week we are featuring a gorgeous "Anna Elyse" creation, this is her Scooped Tank with Mini Slender skirt in the most gorgeous color of all time! You think I am lying, but you literally have to see this dress in person. This gorgeous color is Royal dupioni, and boy does it look regal! I paired it with a cute over-sized black cardigan. Now, I am ready to go to a big work meeting or attend a wedding/baby shower!!
Don't forget to come see this and tons of other beauties at our Anna Elyse Trunk Show next weekend Feb. 25th-27th and receive an extra 5% off your regular group discount.
Appointments are booking out 3 whole weeks in advance for Saturday's and weeknights! Make sure to call us early! We can't wait to help you and your bridesmaids!