Wear it again…….spring is just around the corner!!
Today's "Wear it again" is hopeful to say the least….we haven't had snow in Boston in a whole 3 days!! So, let's just assume spring is on its way real soon! Luckily we had a gorgeous guest model in today. Taylor modeled a beautiful new Alfred Sung dress style #D480 in Dahlia Dupioni!!
It just SCREAMS warm weather,fun and flirty! Plus…..BONUS it comes with a cute matching skinny belt and pockets!
Taylor spiced up Alfred Sung's cute little dress with an adorable stripped sweater, perfect for a stroll in the city or a chilly summer night or out boating with friends! Besides this dress being super cute and paired with a belt, the best part is yet to come…..it's under a $175!!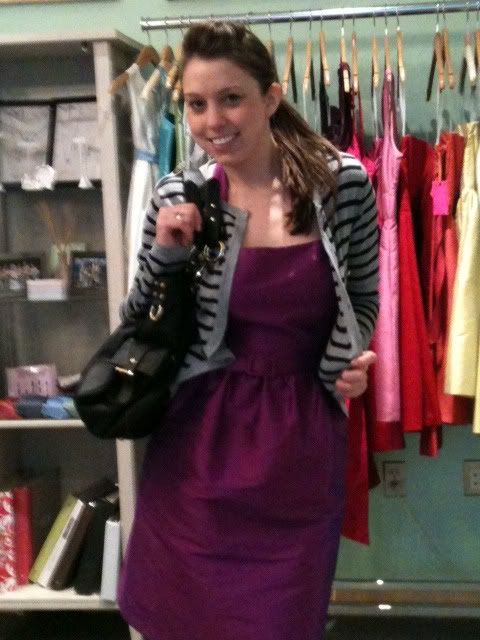 Don't forget ladies our Saturday's and evening appointments are booking about 3 weeks in advance so give us a call soon to see all these adorable new dresses! We look forward to helping you find that perfect bridesmaid dress for your big day!
Stacey