You CAN re-wear it again…..WE DID!!!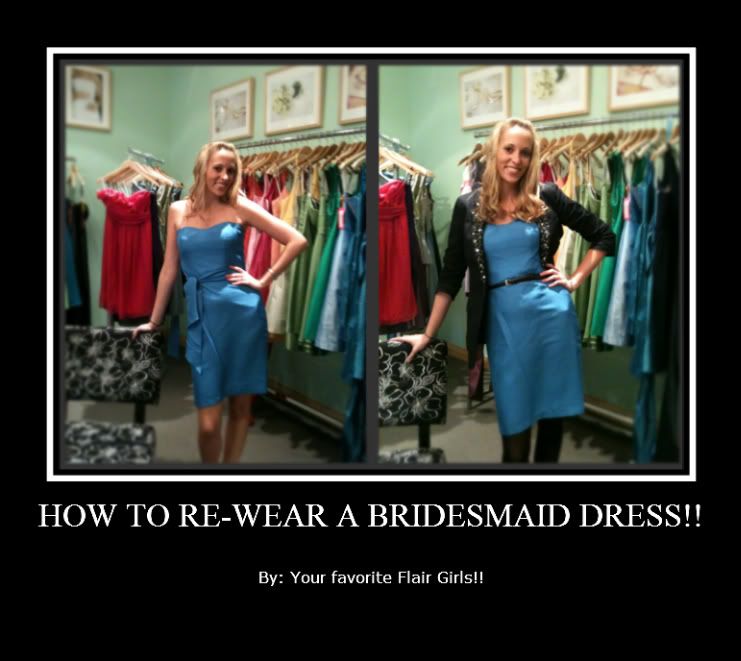 Amazing….we did it again!
Ladies you ask us over and over again…."How do I wear this again?" Well, here it is and it looks mighty pretty! We took the gorgeous Jenny Yoo

Bacall dress and embellished it with a pair of black tights, a thin black belt and a boyfriend blazer with some added bling!!
There you have it….an amazing bridesmaid dress re-worn….and looking pretty amazing if you ask me!!
Have you re-worn a bridesmaid dress lately??